Journey Wiki

Welcome to the Journey Wiki
Journey
is an anonymous adventure all about empathy and respect. Upon meeting a figure like you, you are forced to make decisions.
First Journeys
If you are here to research before your first journey... don't.

If any, just read this: Guide: Your first journey, it gives you general hints about setting, length etc, without saying more about the game itself. It will lead you to further guides and provide links to useful articles at the start of your journey through Journey.
For personal help until this wiki is more complete, consider joining and introducing yourself at the Journey Fan Discord.
For more info about how to orientate / use the Wiki, see below.
Wiki Information
Invite link to the Wiki Discord to talk about edits and investigations.



Section last updated: 2020-09-07
PS4 and PC players, attention!

Ever wanted to have Infinite Flight, even as Red Robe? This rare glitch might be gifted to you, by a disconnecting Companion! Often indicated by the Black Cloth glitch.

PC Version FAQ, a loose collection of know issues and hints for the PC versions of Journey.
Above mentioned Infinite Flight can appear too, but special steps to obtain it are not needed.
Having dune settings on low/ultra or medium/high, changes some of the featured glitches. See Disco Wayfarer and Dirty robe trick.
Epic Games, Steam and iOS patch! Version 1.65. More audio! 2020-07-15
Link to unoffical patch notes. Please help us to verify the changes, report to one of the discord servers.
Wiki Updates
Peeling Grounds and Sanded Wayfarer - Explains certain areas in OOB. Used for "term-clarification". Those new definitions are going to be used and updated in articles.
Category:Fancy Flying - all flying articles contain much more help now.
Disco Wayfarer - update soon: Disco WF places on PlayStations! A PC only glitch-place in Underground, a special "sand appearance", see article above.
Sideways Whale - how to get the Whale in Tower, to fly sideways.
OOB Levels - Sights, pictures and descriptions were added. Work still in progress.
Hidden chirp symbol and Hidden symbol - Symbols in OOB areas.
War Machine (Glitched) - starting to split the article up, like Whale in Tower (Glitched). First articles: Ambush room war machine glitching, Dragonfly War Machine.
Surfing, Slides and Drops - This article is in its infancy. The terms, information, links and other content within it is still undergoing and may change.
Frequently Asked Questions - got created. Atm brainstorming about structure and spoiler things. Add your questions here!
Maps - our fellow editor Qtzl made some amazing maps! Can be used to point out places to your Companion too.
Entities - this article and the concerning articles got an update, new article Mysterious Creature.

"Expert" / spoiler article about a cool visual effect. PS4 only though!
Glitches articles

could need editors that are willing to investigate!

Spoilers end here.
Section last updated: 2020-10-06
News
Welcome new players. The Wiki tries to cover every detail about this game, it still will be here after your first Journey. The Journey-Fan discord might be able to help in a less spoilery way. For a good experience its highly recommended to .. just Journey and get to know the game via playing first.
Then do research <3

Events
Next Silent Sunday: 2020-10-25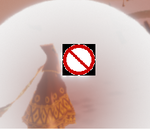 Silent Sunday is a reoccurring community event.
The purpose of this event is to treat your run as a meditation exercise and proceed through the game without chirping.
Next Journey Anew: 2020-11-01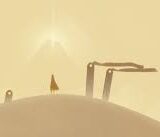 Journey Anew
is a reoccurring community event. Motto: Let the cycle continue. Its purpose is to motivate people to play Journey again, to help each other with achievments/trophies or use the higher chances on this day, to meet others.